Showers Bring May Flowers
by Marty

Posted on

May 5, 2021
Hello Friends,
Our new Artist in Residence program, which will run May through October, will soon be underway with our first participant, Kathy Millar. Kathy has been here before as a helper. This time her time here will be extended in order for her to learn more about farming and fiber art. She already has created some beautiful eco prints in greeting cards, scarves and more. She will continue to practice her eco printing adventures and expand her skills with farming, felting, sewing, dyeing, and weaving. Stay tuned for artist workshops offered by the farm and Kathy.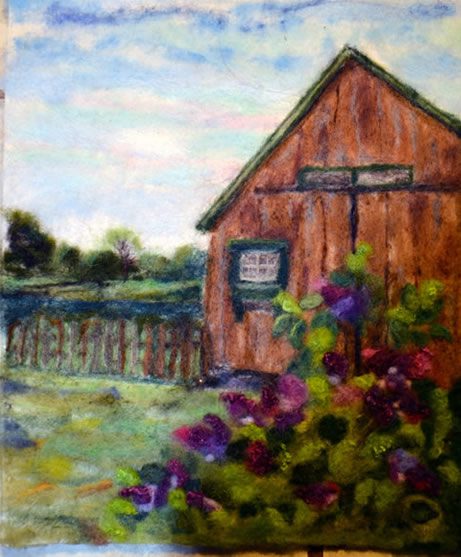 We are gearing up for summer by planting a dye garden and creating an outdoor dye studio. We may have more seedlings than we have space, and we are willing to share if you want to augment what we have growing here. Our madder root is in the 4th year, and we harvested roots last fall, which we will be using soon. We have started seeds for indigo plants…over 100, more than we have ever done…..and they are up and growing. We also will plant dyers coreopsis, which is a perennial. So we will have quantity of red (madder root), yellow (coreopsis) and blue (indigo). We also will grow Black hollyhocks, amaranth, and more. We are thinking we will do several natural dye workshops over the summer.
We are also introducing our apprentice, Emily, who just completed her master's degree at the University of Wisconsin and will be here May through October as an apprentice. She will be taking classes on herbal plants. She comes excited to learn more about fiber art, sheep, and gardening.
Olivia is another summer helper, planning to be here one or two days a week. Olivia is just graduating from Colby College. She is an avid knitter and spinner who wants to learn more about farming, keeping sheep, dyeing, and fiber creations.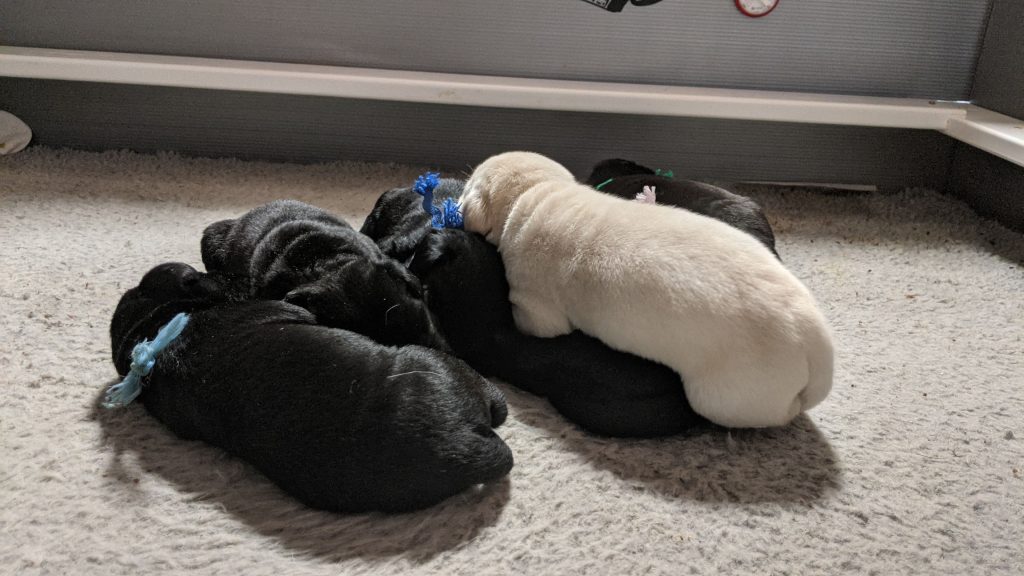 We now have our daughter, Kim, and grand-daughter Macie living here. They are raising Labrador puppies that are now just 2 weeks old. Kim and Macie will be adding to our farmers market with goat milk soap, sweet maple products and maybe some baked goods. They will help to run our farmers' market in Bethel, nurture our gardens, and care for our animals. Baby lambs are growing fast and today we started some grazing of green grass.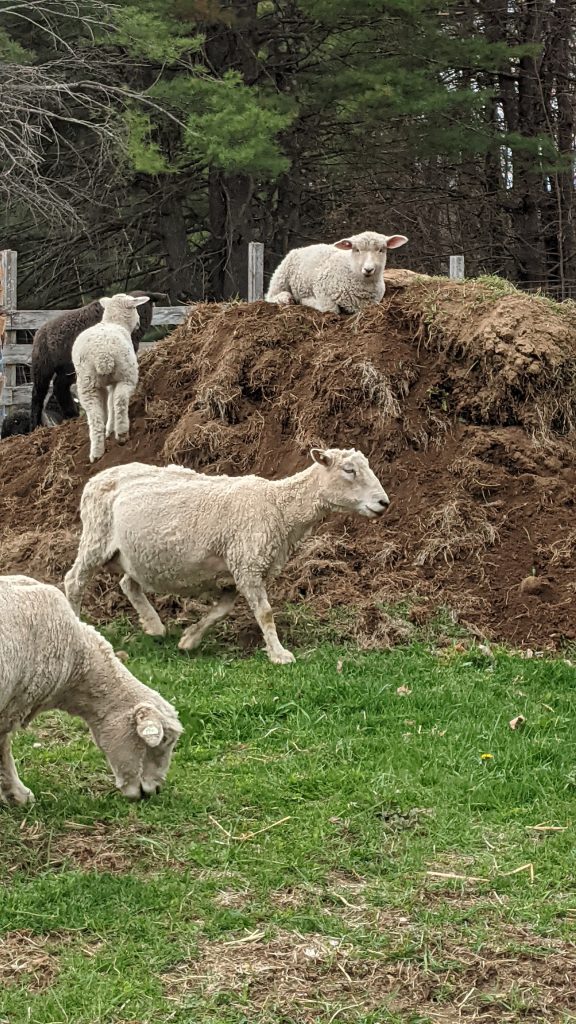 We are thrilled to have such a talented team of women here over the summer! We are looking forward to having more fiber folks on the farm as more people are vaccinated for COVID. The warmer weather is here so we can enjoy being outside safely distanced with our farm and fiber community.
Bethel Farmers Market starts: May 22 9am-1pm
Zoom Knitting continues Tuesdays from 1-4pm until we are confident that the weather is warm enough to be outside to knit. Sometime in May……..? If you want to join our group let us know. We will send you an invitation.
Buy Mom some Wool Products or a Gift card at our Shopify store!
Coming this Summer: The 5th Annual Great Northern Yarn Haul is taking place July 17-August 2 in Vermont, New Hampshire, and Maine. A self-guided tour of 18 locally owned yarn shops! Marty has been busy in the dye kitchen. More information next time.
We have joined The 2021 Maine Yarn Cruise! The cruise is starting a bit later than last time to give people time to get vaccinated. The cruise is also finishing a bit later so you'll have plenty of time to cruise around the state of Maine visiting shops and enjoying our beautiful state. As an added benefit, you'll get to enjoy the foliage season since the Cruise ends on October 11th, Indigenous Peoples Day (formerly Columbus Day in Maine). More information to come next time.
Hello Friends, Our new Artist in Residence program, which will run May through October, will soon be underway with our first participant, Kathy Millar. Kathy has been here before as a helper. This time her time here will be extended in order for her to learn more about farming and fiber art. She already has…