Processing the Wool
Shearing here at the farm happens about every 8 months.  Usually we have a professional shearer do all the sheep in one day.  Next step is skirting the wool to remove vegetation, manure, and felted bits of fleece.  The best fleeces are then washed and air dried.  Finally, we send it out either to be made into roving or yarn.
Louet Spinning Wheels
We carry Louet spinning wheels.  Louet wheels have been carefully engineered to be easy-to-use, durable, low-maintenance and practical. By using different bobbins and flyers, Louet wheels can be used to produce every kind of yarn, from bulky wool to fine yarn. It's been our experience that beginner spinners are the most successful with Louet wheels.
Buy, Rent, Learn
We are happy to work with you to teach you to spin, set you up with all the fiber you could want, and order your new wheel as well as accessories. We have a small fleet of rental wheels to use as you learn, available for $35.00 per month.
We also have one beautiful Ashford Elizabeth antique spinning wheel available for $600.00.
---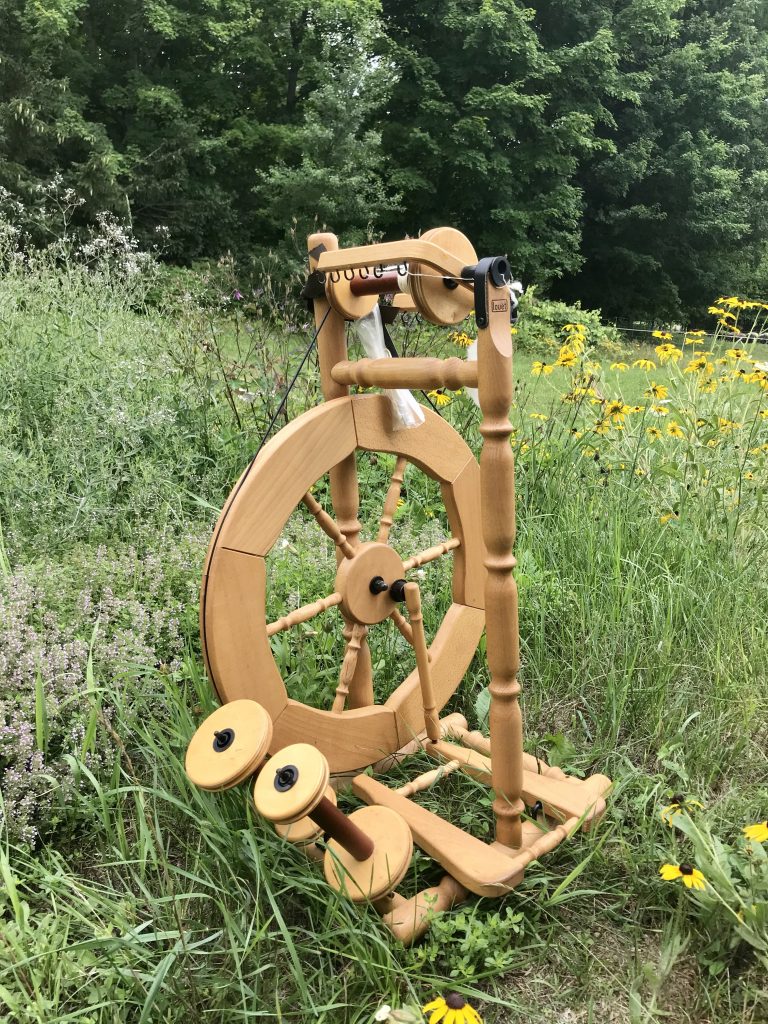 Visit the Spinning Section of our Online Shop