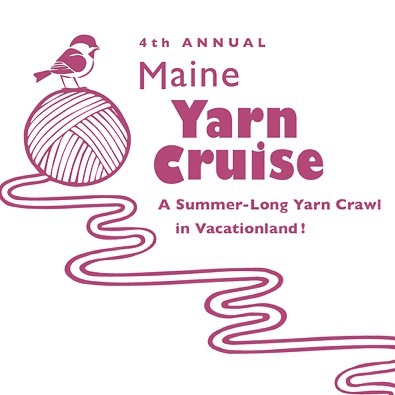 Fiber folks at A Wrinkle in Thyme Farm are super excited to be participating in the Maine Yarn Cruise for the first time in 2021!  We welcome you to begin your cruise here in Sumner! No boat required..
For those who have not participated in a previous Maine Yarn Cruise, the "cruise" is not on a boat, but it's a summer and early fall yarn crawl, starting July 1st and continuing through October 11th. This year we'll have 19 shops from York to Calais and Southwest Harbor to Norway.
Travel around the state and visit as many shops as you can. Each shop offers a monthly prize drawing and a grand prize drawing. If you visit all the shops, you can enter the drawing to win one of the End-of-the-Road Grand Prizes – a $300 or $100 gift card to the MYC shop of your choice.
Not sure what the cruise is? Check out www.Maineyarncruise.com or Maine Yarn Cruise on FB for more information.