Common Ground Fair 2020
by Marty

Posted on

September 20, 2020
A Wrinkle in Thyme Farm Online September 25th-Jan 8th!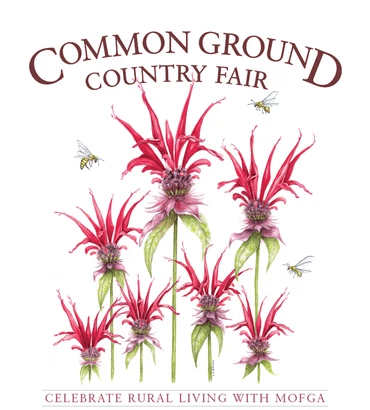 Common Ground Country Fair
Celebrate Rural Living with MOFGA
Order online September 25- January 8
In previous years, almost 60,000 visitors have travelled to the Common Ground Country Fair to exchange knowledge, eat, and shop with 650+ vendors and exhibitors. This year, we are excited to provide an online place to interact with Maine artists, farmers, and businesses. Our online Marketplace and Fair Directory will allow visitors from around the world to find and support our Fair businesses, organizations and products.
A Wrinkle in Thyme Farm will be online at the Common Ground Country Fair Marketplace, one of nearly 200 vendors. You can learn about each business and browse many vendors' products and resources from a shared online site coming Sept. 25th to fair.mofga.org.
A Wrinkle in Thyme Farm is featuring our Thyme Tile Needle Felting Kits with nearly 70 designs and a variety of felting needles and tools and a total of over 20 items available on line in the marketplace. Orders can be shipped USPS or picked up at the store, open by appointment. We offer a wide variety of incredibly soft farm yarn: natural colored in sweater lots, naturally dyed with plants or weeds, and acid dyed in a rainbow of colors. We have hand dyed roving in six packs and batts, natural dyed, natural colored and white. All this and more- Check it out!
A Wrinkle in Thyme Farm Online September 25th-Jan 8th! Common Ground Country Fair Celebrate Rural Living with MOFGA Order online September 25- January 8 In previous years, almost 60,000 visitors have travelled to the Common Ground Country Fair to exchange knowledge, eat, and shop with 650+ vendors and exhibitors. This year, we are excited to…