Felting is one of the easiest and most forgiving uses of wool that is available. Simple but fun, it doesn't require a lot of equipment or too much focused concentration.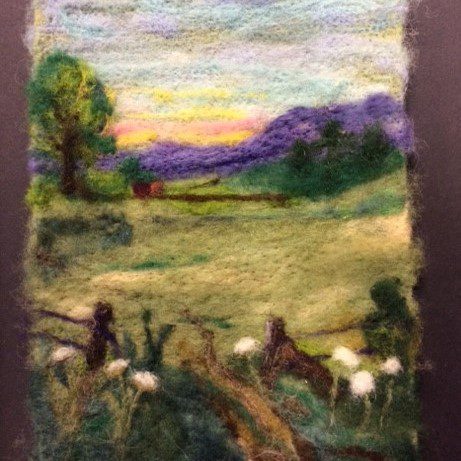 It's great for all ages, elders to kids. Felt making is one of the oldest fiber techniques dating back as far as 6300 BC. Felt has been used as shelters (yurts), rugs, hats, and footwear.
Wool felt protects against heat and insulates against cold. It absorbs and holds moisture and can be cut without fraying or unraveling.
Wet Felting. One way to create a felted object is by wet felting, rubbing soapy wet fibers together.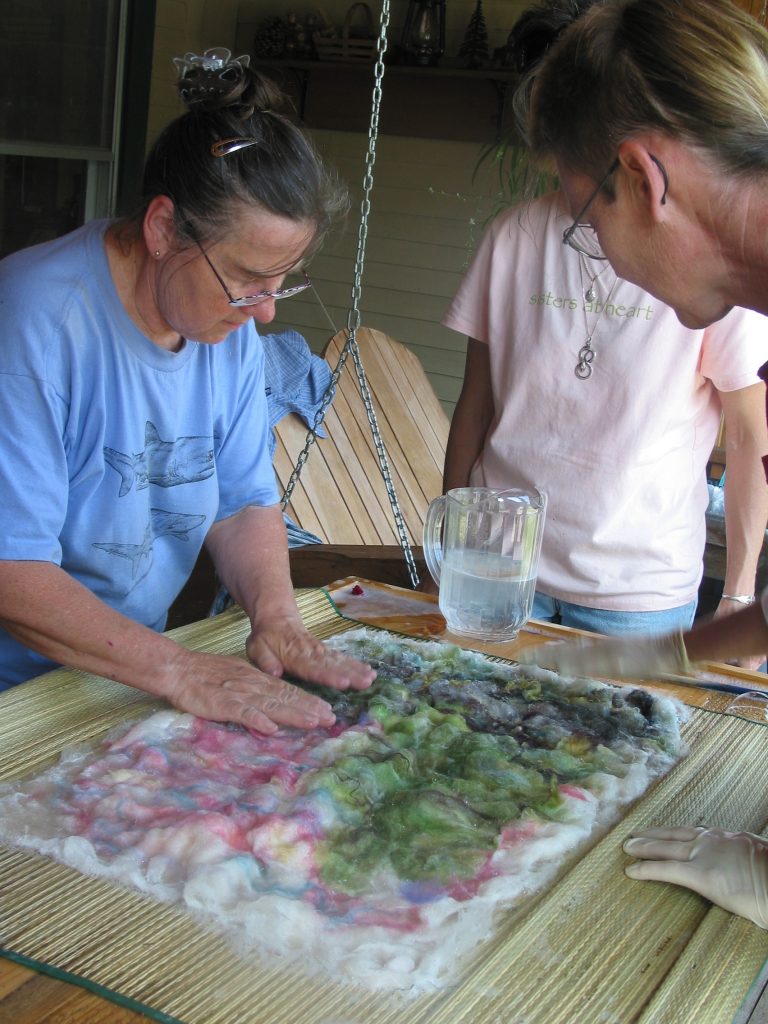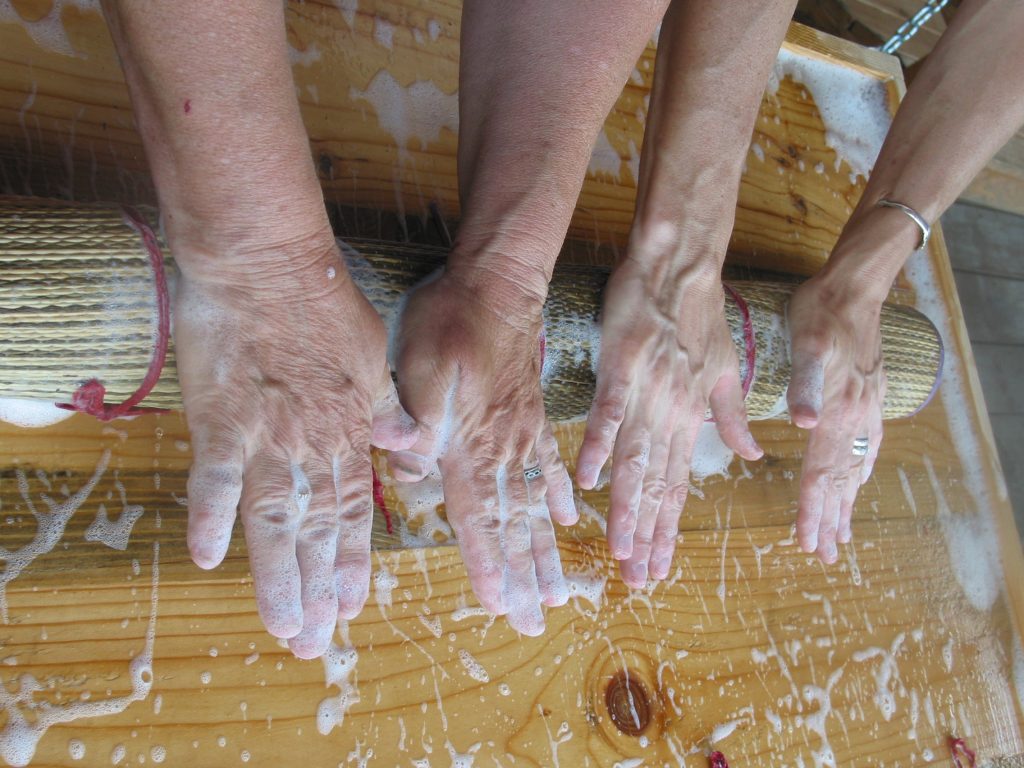 Friction-creating surfaces such as bubble wrap, bamboo blinds, and washing machines speed up the process. You can also wet felt a knitted object by washing it in hot water with lots of agitation. Given enough time the wool shrinks and binds together.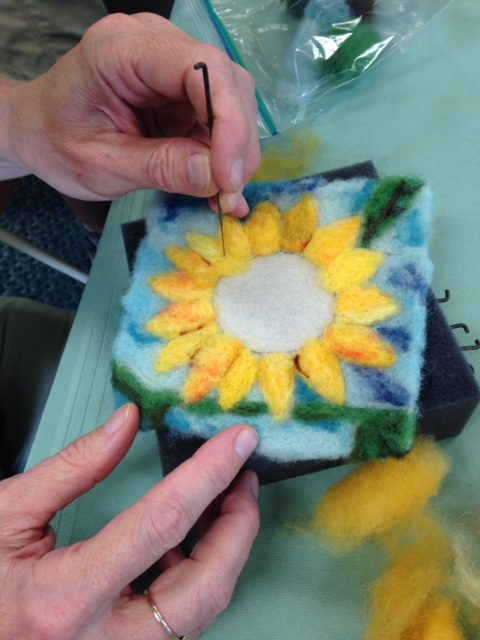 Needle felting is done with special barbed felting needles. The barbs on the needles catch fibers and because the wool has microscopic fish hooks on it, it becomes permanently attached to itself. It was in the early 1990s that it began to be used as an art form. Many artists create 3D sculptures by hand.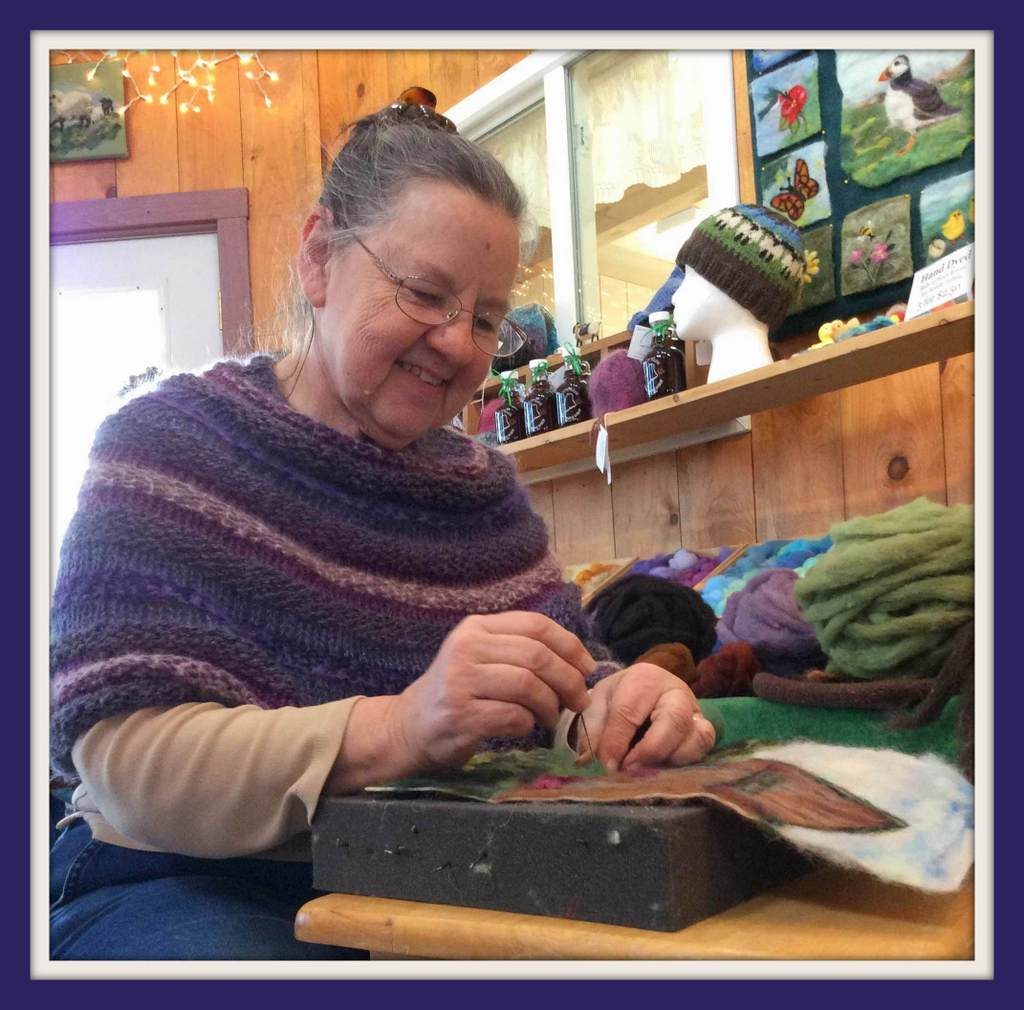 At A Wrinkle in Thyme Farm Marty creates two dimensional felted landscapes, images of animals for suitable for framing, and Thyme Tiles.Needle felting was invented for industrial use, first done in the 1860s. Needle punched non-wovens were first used in the mattress and furniture industry and later as car carpets.
For information on Felting Fridays, the second Friday of every month, and for upcoming classes with Marty, click here. We will be doing a felted "portrait of ewe", and a felted landscape class.
Marty can do a portrait of your pet or favorite animal using a photograph. Contact her by email for more information. fiberthyme@gmail.com