Maine Made Maple Syrup
High production this year – lots of extra dark, robust-flavored maple syrup available in pints and quarts. Come pick some up from the farm store! Older syrup on sale for $21 per quart.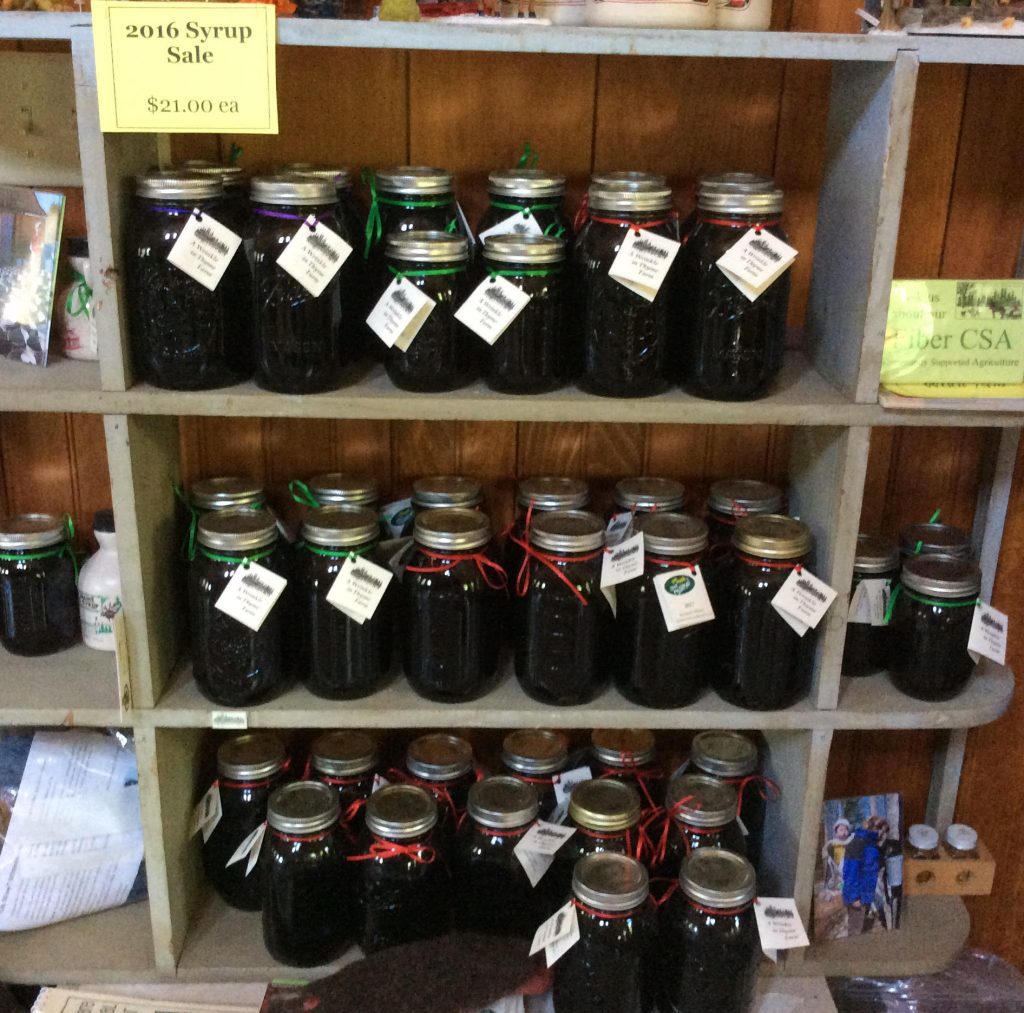 There is nothing like drinking sap from the taps. We gather sap from over  300-400 taps during March and April. Each year we produce 30-40 gallons of Robust Extra Dark syrup. We bottle syrup in glass quarts, pints, and decorative bottles as well as some plastic quarts for shipping.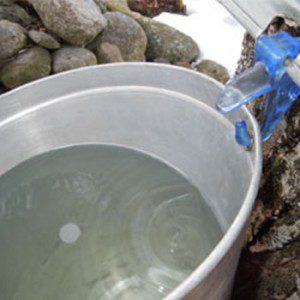 Most of our taps are single buckets and we have used Bubba, our draft horse,  to bring in  the sap around the fields. We use some tubing to carry sap to larger buckets where there are clusters of trees.
We have a 2′ x 5′ wood-fired evaporator. The wood for the evaporator comes from cleaning up after reclaiming  pasture and trees that blow down.
Join us for Maine Maple Weekend, the fourth weekend in March. We serve a pancake breakfast with our own   maple sausage. We enjoy visiting with the families who come year after year to see new lambs and learn what has been happening at the farm.
About the Artist of the Maple Leaf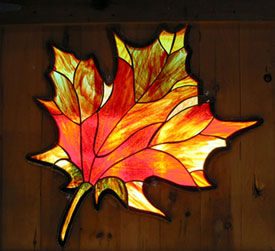 Nel Bernard began working with stained glass
in 1973.  After years of working with the Maine Art Glass Studio, he has retired, and continues to teach, volunteer, and practice his art at his home studio.
Nel and Denise have adopted a sheep named Anita at A Wrinkle in Thyme Farm where Denise volunteers on a regular basis. On a visit in maple season in 2011, Nel admired the workmanship of the shack door, which features a maple leaf cutout.  Nel proceeded to design and create a stained glass maple leaf overlay to compliment and decorate the door, now permanently mounted to the interior.  Thank you both, Nel and Denise for your generous contributions to the farm.